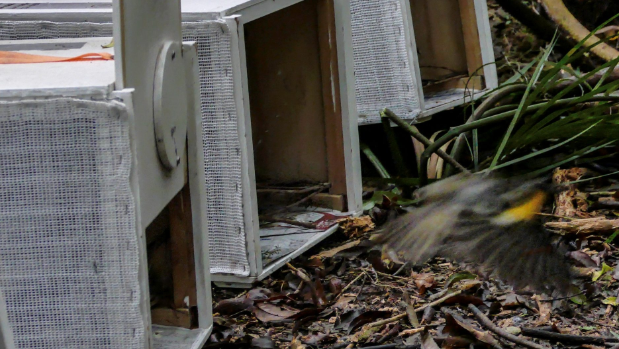 One of New Zealand's rarest bush birds, the hihi or stitchbird, has returned to Taranaki after 130 years.
Forty hihi were released into the bush at Rotokare Scenic Reserve near Eltham on Sunday, sanctuary manager Simon Collins said.
The birds, 20 males and 20 females, were translocated from Tiritiri Matangi in the Hauraki Gulf.
Full article available at http://www.stuff.co.nz/taranaki-daily-news/news/91235684/New-hihi-colony-established-at-Rotokare-in-Taranaki