The original blog was posted Tuesday 8th March on Wellington NZ Bird Banders by Nick Fisentzidis and you can see that here
In late February we were joined on the island by two representatives from Ngati Toa. DOC works in conjunction with Ngati Toa to manage Kapiti Island so it was great to be able to take Raniera and Rakairoa Grace through a few of the tasks we have out here.
They spent the day with us learning about the hihi program and assisting with catching and banding. We had an enjoyable and successful day with the team managing to catch two juvenile hihi, bringing the total banded birds for the season to 30 (21 adults and 9 juveniles).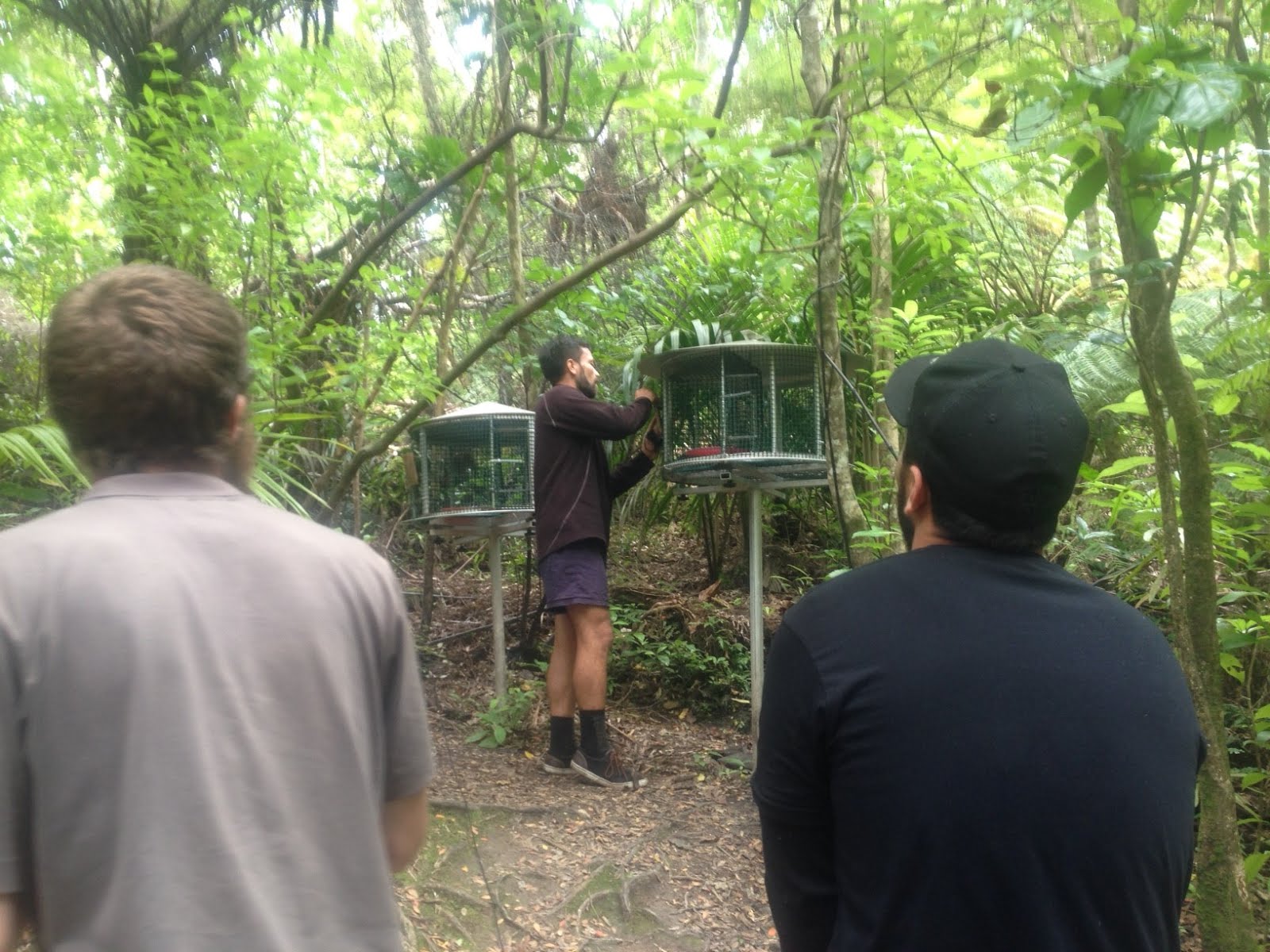 Rakairoa setting up the catching cages. Photo: Gen Spargo
We will be continuing efforts to catch unbanded birds over the next few weeks while the hihi are still interested in the feeders. A follow up post with a season wrap up will not be far away.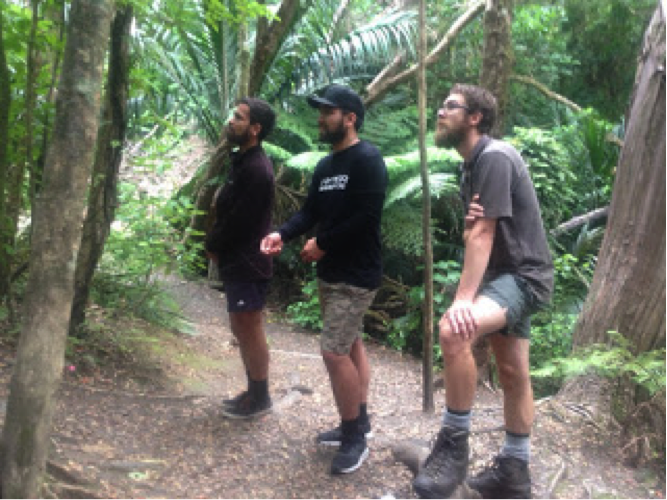 Waiting patiently… Photo: Gen Spargo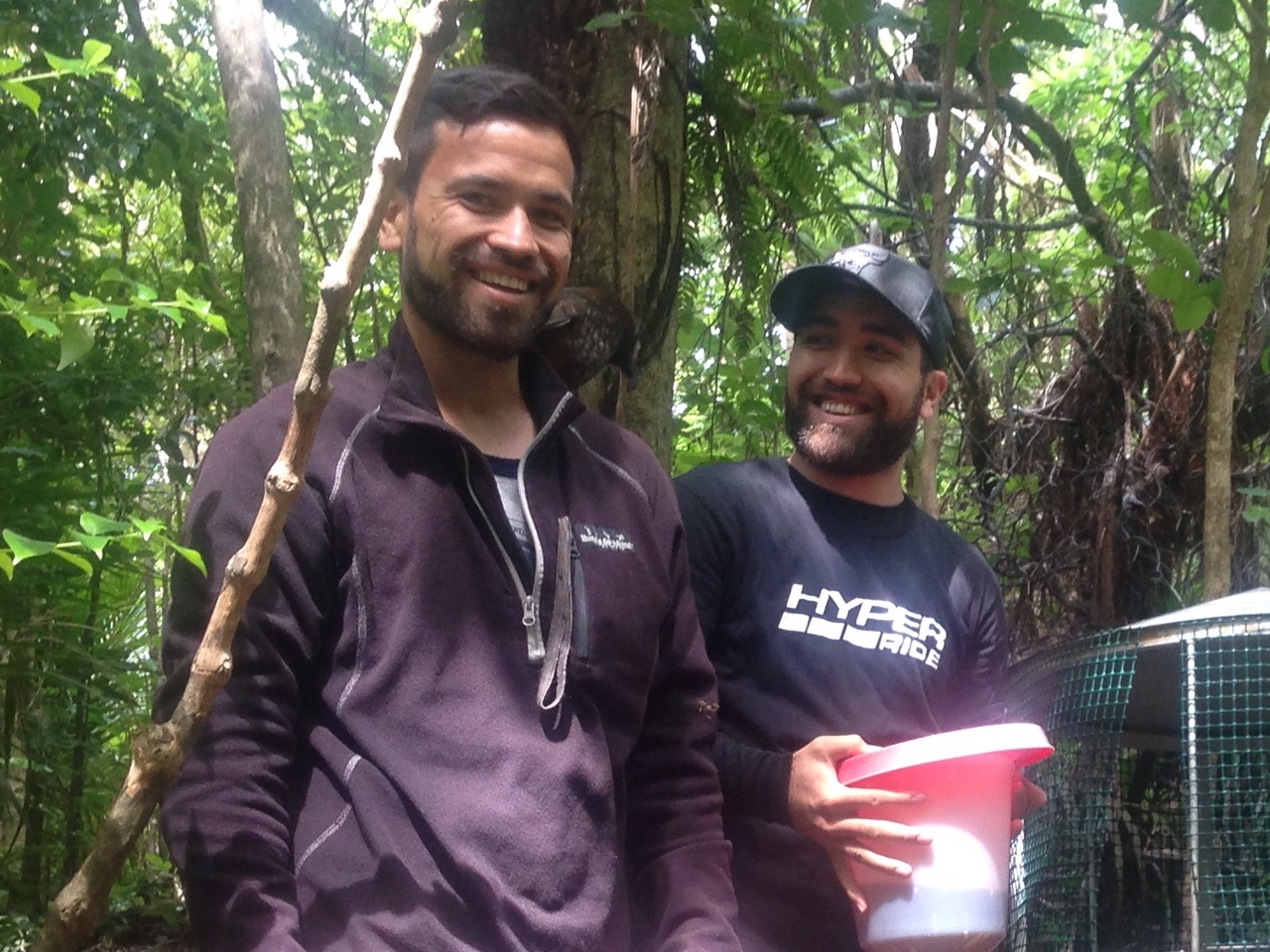 Filling the feeders, with a kaka looking very interested in Rani's sugar water. Photo: Gen Spargo