Welcome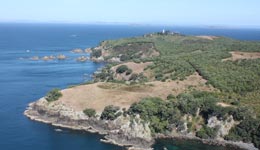 Welcome to HIHI Conservation.com, This website houses long term demographic data of hihi for our research team and provides an up to date summary of research for hihi managers. We hope others will also find hihi and our work interesting.
What are HIHI?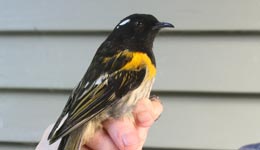 Hihi are a phylogenetically distinct bird endemic to the northern regions of New Zealand. They are the sole representatives of the bird family Notiomystidae. Hihi are a threatened species listed as vulnerable by the IUCN and currently occur in one remnant offshore island population and five small reintroduced populations.
Recovery Group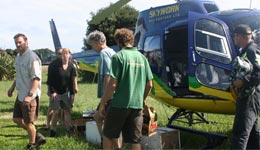 HIHI Conservation contributors can access meeting minutes, research documents and files in the Recovery Group secure section.
Reports
Population Data
Reintroduction Biology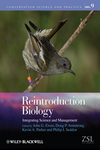 This book aims to further advance the field of reintroduction biology beyond the considerable progress made since the formation of the IUCN/SSC Re-introduction Specialist Group.
Male Territorial Call