The Hihi Conservation Charitable Trust was established in 2018, the mission is to fully support the national management objectives outlined by the Hihi Recovery Group. As a registered charity the trust can seek funding from competitive sources to help achieve these goals. If the management objectives of the HRG ever change the HCCT trustees will discuss how to amend the trust deed to ensure HCCT remains relevant to the national approach to hihi management. The trust has secured funding to resource a Hihi Conservation Officer – somebody to provide essential national vision and expertise to support hihi sites.
HCCT Charitable Purpose
To carry out and support conservation, research and education projects relating to hihi in Aotearoa New Zealand
To promote the conservation of hihi across Aotearoa New Zealand
To raise public awareness and appreciation of hihi in Aotearoa New Zealand
Relationship to Site Management
In addition to supporting the national hihi recovery objectives, HCCT can choose to support site-based activities that align with its charitable purpose, such as:
Assisting sites with hihi management by allocating funds and/or expert time from a hihi conservation officer
Co-developing funding applications with sites
Supporting sites in data management, reporting and decision-making structures that have been advised by HRG
HCCT Trustees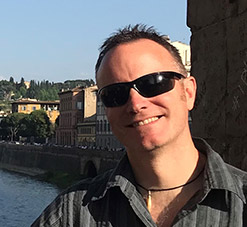 Dr. John Ewen
I have been interested and working with hihi since I was involved with establishing the Tiritiri Matangi island population through translocation in 1995. I am now employed as a Senior Research Fellow at the Zoological Society of London and have been here since 2004. My research is multi-disciplinary and focusses on small population biology and management. I use decision science to assist in planning hihi management and drive our applied research with this species and have experience in molecular and behavioural ecology, wildlife health and nutrition and reintroduction biology.
---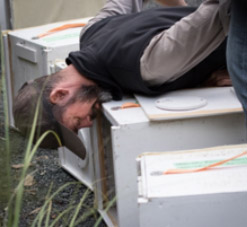 Dr. Kevin Parker
I have been involved with hihi management and research since 2002. My primary role has been leading and planning hihi translocations and contributing to strategic decision making for ongoing recovery efforts. I am a conservation scientist in a small family business, Parker Conservation Ltd. My expertise is in reintroduction biology, restoration ecology and threatened species management.
---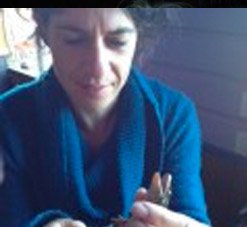 Lynn Adams
I began working in DOC in 1995 and have been in various biodiversity related roles and places around New Zealand. My involvement with hihi began in 2002 when I first moved to Wellington and joined the Recovery Group as the Wellington regional representative. Since then I have been actively involved in the Hihi Recovery Group nationally. In 2012 John and I agreed to co-lead the Recovery Group. I have experience in a range of threatened fauna research and management, currently with a particular focus on lizards.
---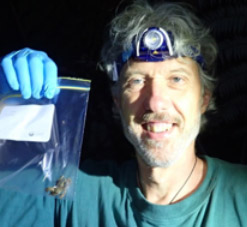 Professor Doug Armstrong
For me the hihi story started during my MSc 25 years ago when I did food manipulation experiments with hummingbirds using Perky Pet feeders. Perky Pet was kind enough to ship me feeders for subsequent experiments with honeyeaters in Australia, then with hihi in New Zealand when they were reintroduced to Mokoia Island in 1994. These feeders provided the big breakthrough for managing reintroduced hihi populations. Along the way I re-trained from being a behavioural ecologist to a population ecologist so I could make myself much more useful for managing populations. My current involvement with hihi mostly involves developing population models to support the research and management of all hihi populations.
---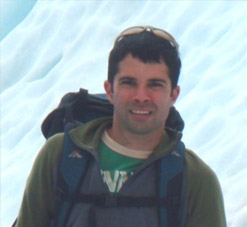 Troy Makan
My involvement with Hihi research began in 1994 and I have been a regular contributor to the recovery group since 2002. I have worked at, or assisted with, most of the current and some of the past Hihi populations through research projects, habitat assessments, assisting with translocations, contracting as a site manager and volunteering. In 2005/06 I completed a Masters project looking at the effects of habitat on breeding success on Little Barrier, Kapiti, Tiritiri Matangi and Mokoia Islands.
---
HCCT Hihi Conservation Officer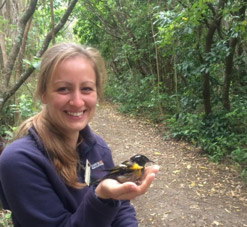 Mhairi McCready
I have been working with hihi since 2015, and been the Conservation Officer since 2018. Before coming to New Zealand I worked with birds in the UK, Saint Lucia & Mauritius. It was in Mauritius that I first learned about hihi at a talk by John and I remember thinking I would like to be involved one day. Working with these crazy birds is addictive and I hope to play a part in the survival of the species.
---