Around 200 people gathered at Unitec in Auckland, New Zealand for the 20th Anniversary party of hihi on Tiritiri Matangi Island. The night was co-organized by the Supporters of Tiritiri Matangi Island and the Zoological Society of London. This near full house enjoyed an evening of food, drink and hihi entertainment.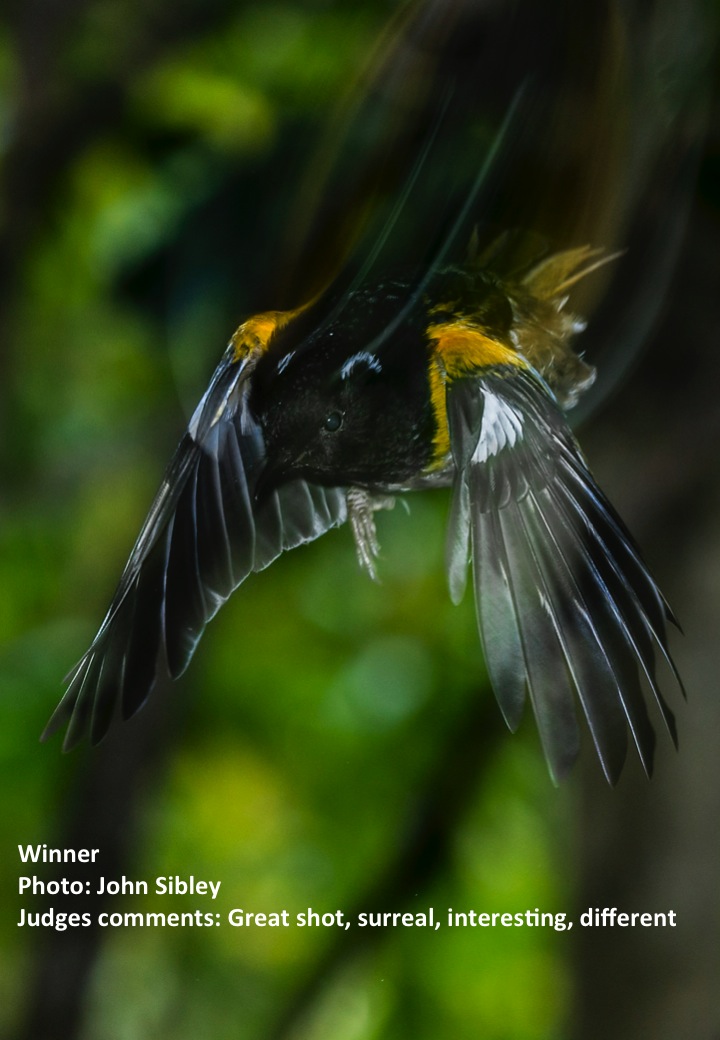 Congratulations to John Sibley who won the hihi photo competition with his stunning shot of a male in flight. 64 images were submitted and the high quality was noted by our expert judges Dr Rohan Clarke and Dr Brent Stephenson.
The event was hosted by Dr John Ewen from the Zoological Society of London who is also Co-Chair of the Hihi Recovery Group. John introduced a range of speakers with research backgrounds on hihi and close links to Tiritiri Matangi Island. Matua Hare Paniora opened the celebration with a karakia and mihi which provided the right mana for an event celebrating an endemic New Zealand species and the efforts of many people working together to save them.
Dr John Perrott of AUT University shared his learning on Mātauranga Māori (Maori knowledge) of hihi; in part revealing how the name hihi represents the first rays of sunshine of the day, capturing these health giving rays and providing an essence of forest wellbeing. There are strong parallels with recent scientific focus describing hihi recovery as an 'acid test' of forest restoration, given they are so sensitive to habitat disturbance. It seems hihi have always been associated with healthy and functioning forest ecosystems. Something we are striving to restore and protect.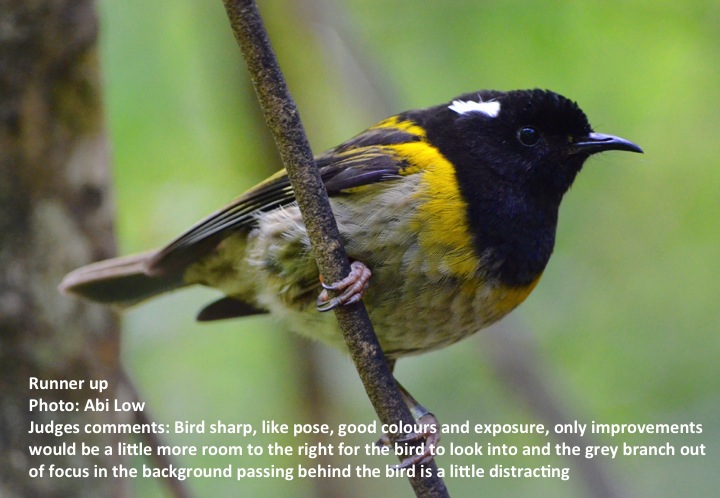 Dr Patricia Brekke of the Zoological Society of London shared some more dubious world records held by hihi. These include testes bigger than brains, sperm production and storage unrivalled in the bird world, rates of promiscuity  that is hard to imagine (upwards of 70% of offspring are fathered by extra-pair males) and the unique among birds behavior of (forced) face-to-face copulation.
Dr Alienor Chauvenet of the University of Queensland then challenged the audience to consider the future of hihi under a changing climate. Given projected climate change it is likely that suitable hihi habitat will shift southwards. In fact, so much that there may be an argument for assisted colonization of hihi to the South Island of New Zealand. These are suggestions only but something that may need careful thought and discussion as we look to the long-term future of hihi.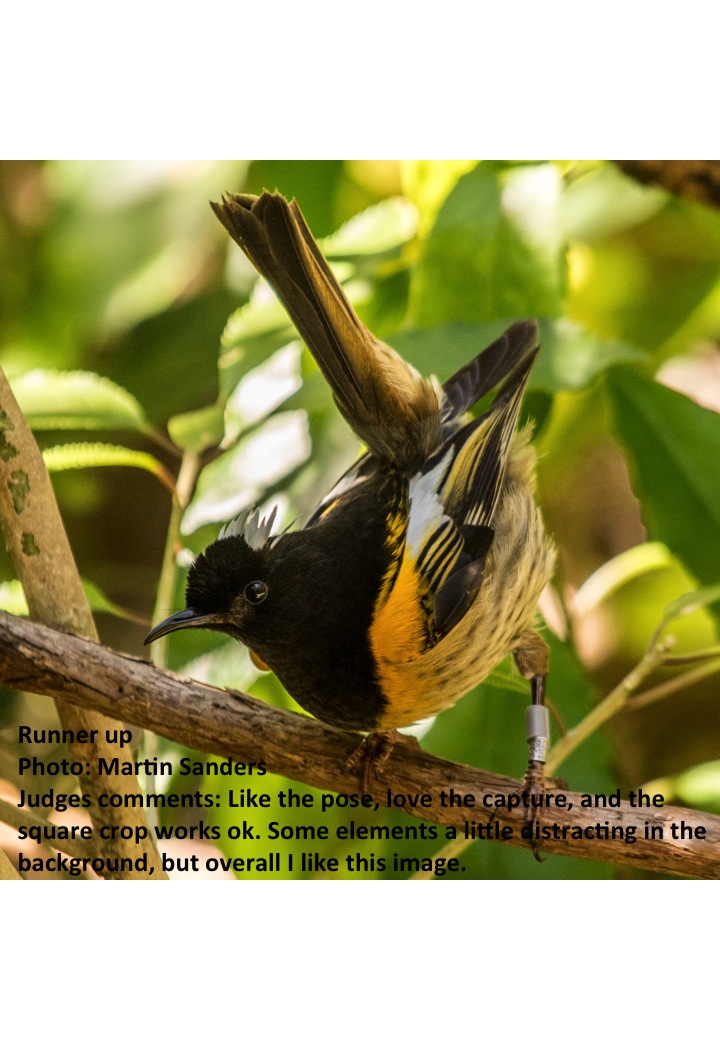 Dr Kate Richardson of Massey University and the Zoological Society of London revealed detail on personality in hihi and how this influences their dispersal behavior and survival following translocation. Hihi do have individual and different personalities. Those that are neophobic (don't like knew things) are less likely to disperse far post release and have lower survival. Poor nutrition as a nestling is one reason for an individual to be more neophobic.
To finish, Professor Doug Armstrong reminisced about how hummingbird feeders first made their way to New Zealand and to be used in feeding hihi. His story highlighted the importance of actively managing threatened species, how this can result in successful reintroductions and how detailed monitoring can then be used to guide our ongoing conservation efforts. For hihi on Tiritiri Matangi this includes evaluating harvest rates for translocations to other sites. We would like more hihi populations but we need to achieve this without compromising our hard won gains.
Around these fascinating talks the evening raised $1000 through the sale of a limited edition hihi t-shirt and raffle tickets for a trip to Tiritiri Matangi and a day spent with the hihi research/management team on the island. We would like to thank the sponsors of the evening including Unitec for providing the venue, 360 Discovery Ferries for providing wine and contributing prizes, EPIC brewing company for the beer, Hihi winery for prizes, and the Department of Conservation for providing food. Finally an extra-big thank you to Mary-Ann Rowland from the Supporters of Tiritiri Matangi who was central to making this evening event so successful.