20 year anniversary of hihi/stitchbird on Tiritiri Matangi Island
Monday 16th November at Unitec *Red Lecture Theatre, Pt Chevalier, Auckland
Free event: All welcome, have a drink, learn about hihi conservation and join the celebrations.
Please let us know if you would like to come – guiding@tiritirimatangi.org.nz
What's on:
6:30 – 7.00pm – hihi film and photography exhibition
7.00 – 8.20pm – hihi conservation speed talks
8:20 – 9:30pm – a chance to chat with the hihi team and enjoy the exhibition with drinks and canapes
Speed Talk Programme:
Chair: Dr John Ewen (Zoological Society of London & Co-chair of Hihi recovery Group)
Speakers:
Dr Patricia Brekke (Zoological Society of London): Sex lives of the world's most promiscuous species revealed
Dr John Perrott (Auckland University of Technology): The maatauranga Maori of hihi in Aotearoa
Dr Alienor Chauvenet (University of Queensland): Climate change, hihi and an argument for assisted colonisation of the south
Kate Richardson (Department of Conservation): Hihi personality – its influence on dispersal and survival
Professor Doug Armstrong (Massey University): 20 years of hihi research – the value and legacy of long-term studies
Pre-order your limited edition hihi celebration tee shirt by emailing guiding@tiritirimatangi.org.nz Also available at the event.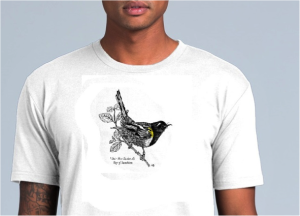 More info at www.tiritirimatangi.org.nz
Hihi Photographic Competition – Please send us your 4 best hihi photos taken anywhere in New Zealand, the winner will be announced at the celebration on November 16th. More details available at www.tiritirimatangi.org.nz.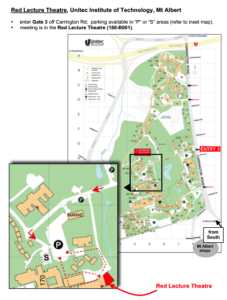 *Unitec Red Lecture Theatre: